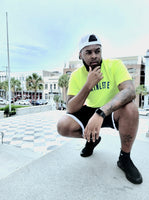 The Only Competition is You.
Trainlete is what happens behind the scenes. It is that inner voice that has no quit. It is knowing that in order to be the best, you must put in work. No matter the conditions, no matter the terrain Trainlete is here to help you exceed and surpass competition. To be the best is what we strive for no matter what and that is what Trainlete is all about.
Great shirts! Im glad i purchased it, great fabric and affordable!

Mike C.
This shirt cant be beat! Very light and breathable fabric! Will make another purchase!

Terry M.
Perfect for playing sports in. Great fit!

Timothy G.